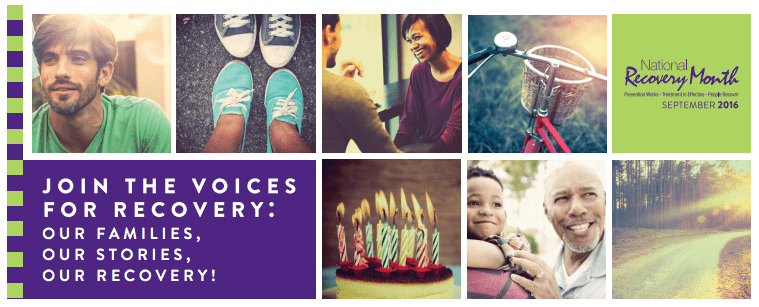 National Recovery Month (Recovery Month) increases awareness and understanding of mental and substance use disorders and encourages individuals in need of treatment and recovery services to seek help. Recovery Month celebrates people in long-term recovery and recognizes the dedicated
workers who provide the prevention, treatment, and recovery
support services.
The 2016 Recovery Month theme, "Join the Voices for Recovery: Our Families, Our Stories, Our Recovery!" highlights the importance of families, communities, and individuals sharing stories of recovery to encourage others to seek treatment, share their stories, and make a personal connection with the recovery movement.
For more information, please visit https://www.recoverymonth.gov
If you would like to donate to the cause, please click the donate button below.